News
By Rob on February 26, 2016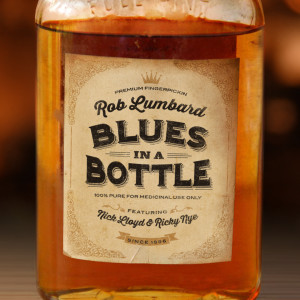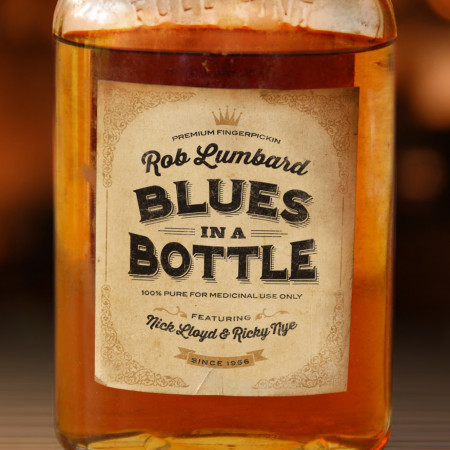 Blues In A Bottle can now be downloaded from CDBaby… Get it right HERE > 
Posted in News
By Admin on February 1, 2016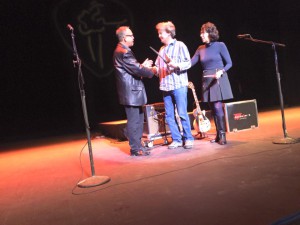 We are excited to announce Blues In A Bottle won The Blues Foundation's Best Self-Produced CD at the 2016 International Blues Challenge in Memphis! Friend and fellow Iowan, Matt Woods' excellent album, Sawdust & Gasoline, was also among the top five finalists in the competition.
In 2005, The Blues Foundation introduced the Best Self-Produced CD (BSPCD) contest as another way to celebrate artists. Where the IBC has been the measure of excellence for a band's live performance, the BSPCD title honors musicians that have achieved excellence in the studio. In addition to complementing the live component of the International Blues Challenge weekend, this contest further emphasizes the critical role of affiliated societies in the Blues world. BSPCD entries may only be submitted by affiliated blues societies in order to support and foster local blues. The CDs are evaluated on: (1) musical performance; (2) audio quality; (3) cover art and design; and (4) credits and liner notes.
By Admin on December 15, 2015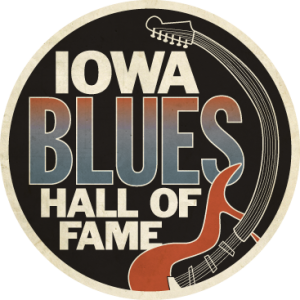 We are pleased to announce Rob will be inducted into the Iowa Blues Hall of Fame on Friday, February 12 2016. Other 2015 class inductees include Shaun Murphy, Jeff Petersen and Andre Mosqueda. The induction ceremony is held in conjunction with Central Iowa Blues Society's Winter Blues Fest.
More info about the Central Iowa Blues Society, Iowa Blues Hall of Fame and Winter Blues Fest can be found HERE >>
By Rob on March 1, 2015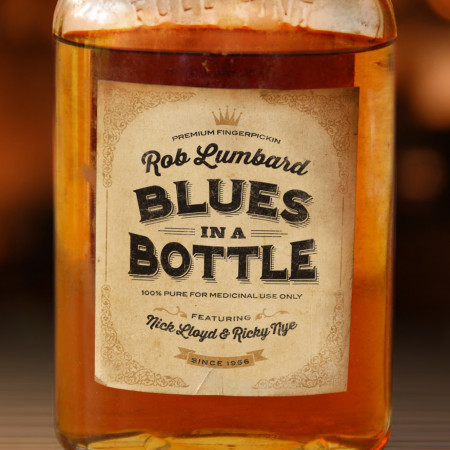 Ricky Nye, piano; Nick Lloyd, upright bass; and I went to Ultra Suede Studio in Cincinnati and laid down tracks that'll make up 3/4 of my next cd. The rest will be my solo thing. Titled Blues In A Bottle, it's early Chicago, Piedmont blues, featuring songs of Big Bill Broonzy, Pink Anderson, Jimmie Rodgers, and a couple of mine.
Posted in News
By Admin on June 24, 2011
Posted in Photos
By Admin on June 5, 2011
Posted in Photos
By Admin on November 21, 2010
Posted in Photos
By Admin on June 8, 2006
Full song mp3 downloads of "Natch", "Do You Know What It Means To Miss New Orleans" and "I Can't Be Satified" from the Lumbard & Lloyd CD are available–FOR FREE!
Also, due to popular demand… the full song mp3 download of Rob's "Snip Snip" from Live At Flanagan's is available below!

Posted in News
By Admin on June 24, 2005
Miscellaneous photos through the years…
Posted in Photos
By Admin on July 7, 2004
Rob Lumbard & Friends backup Music Maker Relief artists Lee Gates and Sweet Betty at the 2004 Mississippi Valley Blues Fest.
Posted in Photos
By Admin on July 8, 1995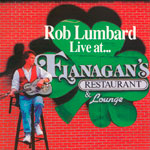 Des Moines Register review by Patrick Beach gives Lumbard's Live At Flanagan's CD four stars!
CLICK HERE to download a .pdf of the article.

Posted in Press